A motor that can be attached to the outer diameter part of the shaft end such as a circular saw blade, cutter, buff, etc. and fixed with flanges and nuts to cut wood, resin, and light metal, inserted grooves, and polish.
The standard product can be rotated up to 6,000 rpm by changing the inverter.
Depending on the order, it is possible to change the specifications for rotational speed and voltage.
The standard shaft end is φ25.4, but the shaft diameter and flange diameter can be changed according to the order, and the output can be manufactured from 0.1kW to 15kW.
* Circular saw motors are manufactured with right-hand thread specifications and left-hand thread specifications. Please check the screw direction when considering.
Right-hand thread: Left- hand rotation when the shaft end is viewed from the front Left- hand screw: Right-hand
rotation when the shaft end is viewed from the front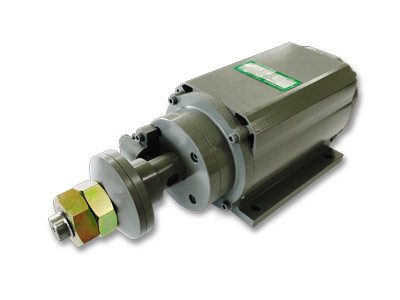 Type

S230series

Model

A
B

Output power

0.4kW
0.75kW

Poles

2P

Voltage

200V

Frequency

50/60~100Hz

Max.rpm

3,000/3,600rpm
Inverter compatible:6,000rpm

Spindle nose

Φ25.4
Flange outer diameter Φ76

Cooling

Fully closed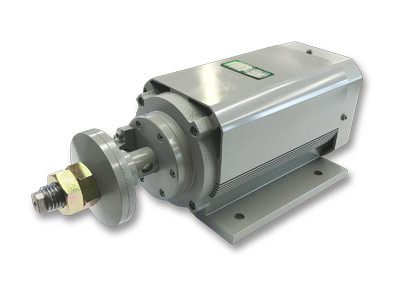 Type

S231series

Model

A
B

Output power

1.5kW
2.2kW

Poles

2P

Voltage

200V

Frequency

50/60~100Hz

Max.rpm

3,000/3,600rpm
Inverter compatible:6,000rpm

Spindle nose

Φ25.4
Flange outer diameter Φ100

Cooling

Fully closed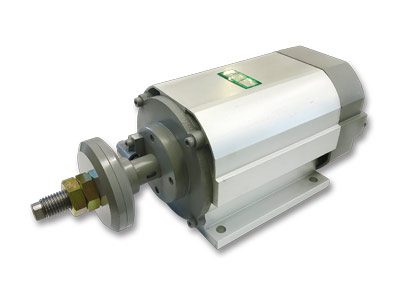 Type

S232series

Model

A
B
C

Output power

3.7kW
5.5kW
7.5kW

Poles

2P

Voltage

200V

Frequency

50/60~100Hz

Max.rpm

3,000/3,600rpm
Inverter compatible:6,000rpm

Spindle nose

Φ25.4
Flange outer diameter  Φ120

Cooling

Totally closed fan type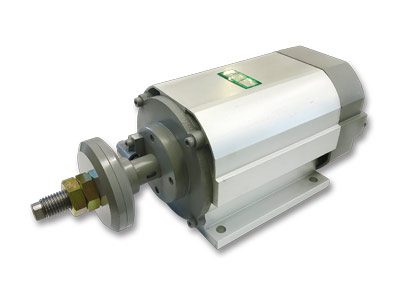 Type

S275series

Model

A
B

Output power

3.7kW
5.5kW

Poles

2P

Voltage

200V

Frequency

50/60~100Hz

Max.rpm

3,000/3,600rpm
Inverter compatible:6,000rpm

Spindle nose

Φ25.4
Flange outer diameter  Φ120

Cooling

Totally closed fan type
※S275 series is a model for customers who want the same size (center height matching) as the old model circular saw motor (S955 series, SC-37, SC-55 etc.)