The ATC type (Automatic Tool Changing) has a 7/24 taper BT shank or a BBT shank with a two-face width constraint.
It is possible to manufacture the output from 0.2kW to 15kW; and the rotational speed can be up to MAX 60,000rpm.
The shaft runout in a standard accuracy of 2 μm at the mouth and the vibration class is V3 (amplitude: 3 μm or less), which is a high precision model. Custom machines can be manufactured.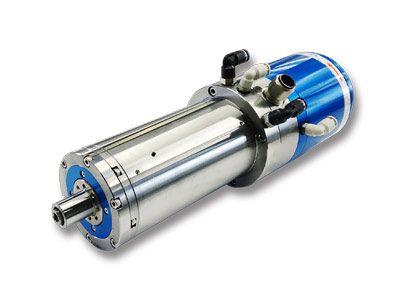 Type

S262EXseries

Model

P6(Φ6)
P3.175(Φ3.175)

Output power

1.5kW

Poles

2P

Voltage

220V

Frequency

1,000Hz

Max.rpm

60,000rpm

Spindle nose

Tool direct installation
(Φ3.175/Φ6)

Cooling

Water cooled

Lubrication

Grease inclusion type

Distortion

Test bar 20mm/5μm

Vibration

V3 (Amplitude 3μm or less)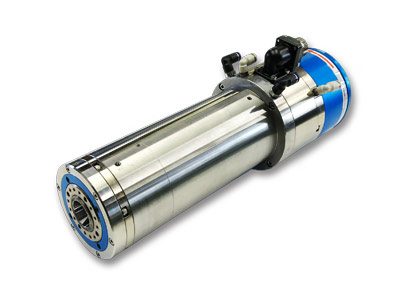 Type

S280EX20

Output power

3kW

Poles

2P

Voltage

220V

Frequency

667Hz

Max.rpm

40,000rpm

Spindle nose

S20T(7/24 Taper)
※S15T

(7/24 Taper)Available

Cooling

Water cooled

Lubrication

Grease inclusion type

Distortion

0.003mm or less

Vibration

V3 (Amplitude 3μm or less)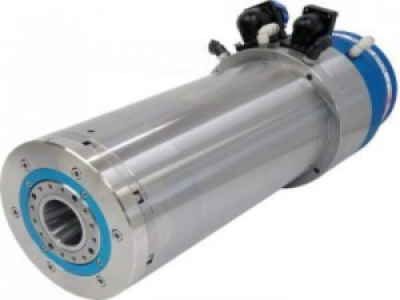 Type

S110EX30

Model

A
B
H

Output power

3.7kW
0.75kW
3.7kW

Poles

2P

Voltage

200V

Frequency

300Hz
120Hz
500Hz

Max.rpm

18,000
12,000
30,000

Spindle nose

BT30(7/24 Taper)

Cooling

Water cooled
Air cooled
Water cooled

Lubrication

Grease inclusion type

Distortion

0.003mm or less

Vibration

V3 (Amplitude 3μm or less)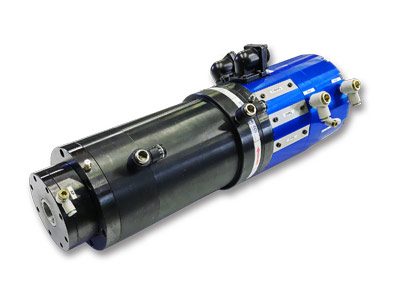 Type

S240series

Model

A
B

Output power

0.75kW
3kW

Poles

2P

Voltage

220V

Frequency

300Hz
500Hz

Max.rpm

18,000
30,000

Spindle nose

S20T(7/24 Taper)
※S15T(7/24 Taper)

Available

Cooling

Air cooled
Oil cooled

Lubrication

Grease refueling type
Grease inclusion type

Distortion

0.003mm or less

Vibration

V3 (Amplitude 3μm or less)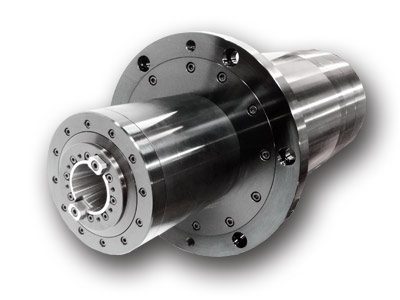 Type

S206series

Model

C

Output power

11kW / 7.5kW

Poles

4P

Voltage

200V

Frequency

250 / 667Hz

Max.rpm

7,500 / 20,000rpm

Spindle nose

BT40(7/24 Taper)




※BT30(7/24 Taper)Available

Cooling

Oil cooled

Lubrication

Oil mist type/ Grease inclusion type

Distortion

0.003mm or less

Vibration

V3 Amplitude 3μm or less()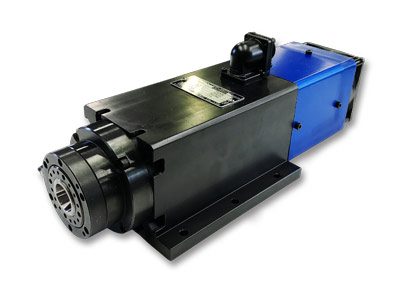 Type

S238EXseries

Model

15
20
30

Output power

1.5kW

Poles

2P

Voltage

200V

Frequency

300Hz

Max.rpm

18,000rpm

Spindle nose

15T
S20T
BT30

Cooling

Fan motor cooling

Lubrication

Grease inclusion type

Distortion

0.003mm or less

Vibration

V3 (Amplitude 3μm or less)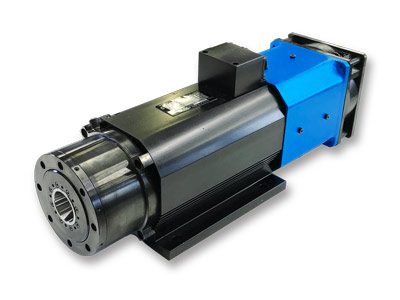 | | |
| --- | --- |
| Type | S239EX30 |
| Output power | 3.7kW |
| Poles | 2P |
| Voltage | 200V |
| Frequency | 400Hz |
| Max.rpm | 24,000rpm |
| Spindle nose | BT30(7/24 Taper) |
| Cooling | Fan motor cooling |
| Lubrication | Grease inclusion type |
| Distortion | 0.003mm or less |
| Vibration | V3 (Amplitude 3μm or less) |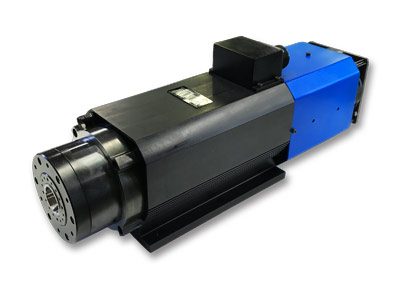 Type

S247series

Model

A
B

Output power

5.5kW
8/5.5kW

Poles

2P

Voltage

200V

Frequency

400Hz
167/334Hz

Max.rpm

24,000
10,000/20,000

Spindle nose

BT30(7/24 Taper)

Cooling

Fully closed or other cold type / Fan motor cooling

Lubrication

Grease refueling type

Distortion

0.003mm or less

Vibration

V3 (Amplitude 3μm or less)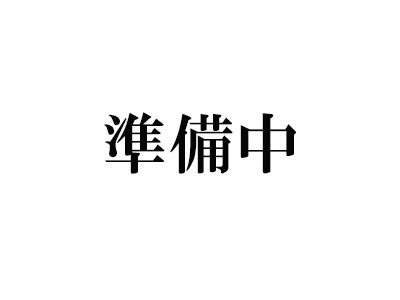 | | |
| --- | --- |
| Type | S275EX40 |
| Output power | 5.5kW |
| Poles | 2P |
| Voltage | 200V |
| Frequency | 217Hz |
| Max.rpm | 13,000rpm |
| Spindle nose | BT40(7/24 Taper) |
| Cooling | Air cooled |
| Lubrication | Grease inclusion type |
| Distortion | 0.003mm or less |
| Vibration | V3 (Amplitude 3μm or less) |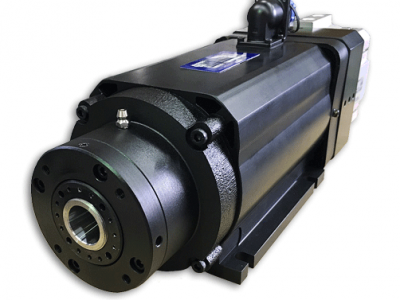 | | |
| --- | --- |
| Type | S239EX20S |
| Output power | 2.2(S1)/3.7(S6)kW |
| Poles | 2P |
| Voltage | 220V |
| Frequency | 300Hz |
| Max.rpm | 18,000rpm |
| Spindle nose | S20T |
| Lubrication | Grease inclusion type |
| Distortion | 0.005mm or less |
| Vibration | V5(Amplitude 5μm or less) |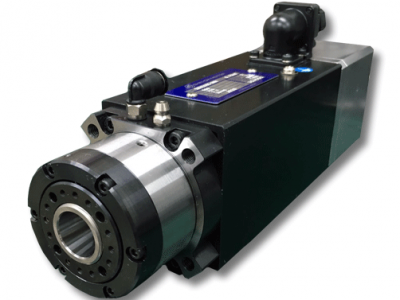 | | |
| --- | --- |
| Type | S251EX15S |
| Output power | 0.75kW |
| Poles | 2P |
| Voltage | 220V |
| Frequency | 500Hz |
| Max.rpm | 30,000rpm |
| Spindle nose | 15T |
| Cooling | Air cooled |
| Lubrication | Grease refueling type |
| Distortion | 0.005mm or less |
| Vibration | V3 (Amplitude 5μm or less) |